The Financial Times personal finance magazine, Money Management, has been running the prestigious awards, dubbed "the Oscars of the personal finance industry", by the BBC Panorama programme, since 1996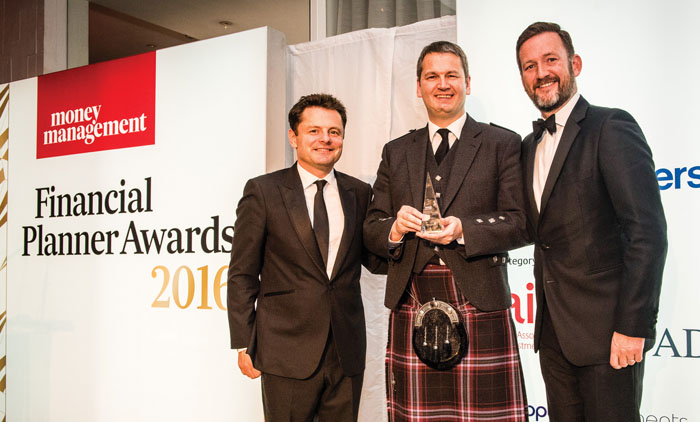 Granite Financial Planning's Managing Director Paul Gibson was named Money Management Financial Planner of the Year 2015, at the 20th Annual Financial Planner Awards in London.
To be eligible for the overall award, financial planners had to submit detailed answers to case studies set in at least three financial disciplines. Paul has been an individual winner in a number of categories in previous years but had never before won the overall title.
Paul was judged to have demonstrated "high-quality understanding" across numerous disciplines. He was presented with the top accolade by BBC sports presenter Dan Walker at the black-tie Awards dinner.
Paul commented, "I was delighted to become the first ever Scot to pick up such a prestigious award. The previous winners represent the Who's Who in Financial Planning."
Paul is one of the best-qualified financial planners in the UK. He is a Chartered Financial Planner, Chartered Wealth Manager, Certified Financial Planner™ and a Fellow of the Personal Finance Society.