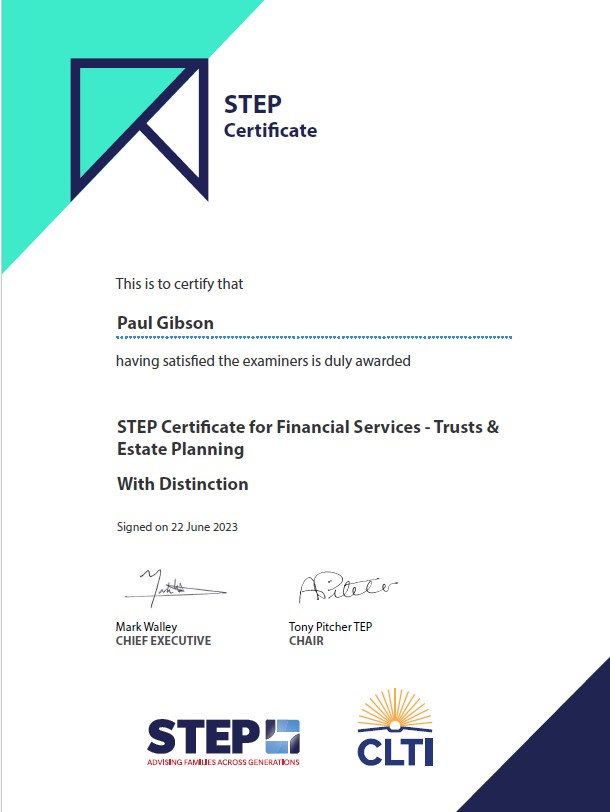 I am delighted to share the news that I have achieved a Distinction in the STEP Certificate for Financial Services - Trusts & Estate Planning. This accomplishment marks a significant milestone in my career and underscores Granite Financial Planning's commitment to excellence in providing financial guidance and expertise to our clients.
The STEP (Society of Trust and Estate Practitioners) exam is renowned for its rigorous standards and comprehensive coverage of financial services, taxation, and trusts. It tests not only one's knowledge but also their ability to apply that knowledge effectively. Attaining a Distinction in this exam came as a welcome surprise as this was the first exam I have sat for a few years.
This achievement reinforces our dedication to staying at the forefront of the financial planning profession. We believe that ongoing education and professional development are essential to provide our clients with the best possible advice and solutions for their unique financial needs.
At Granite Financial Planning, we understand the complexities of financial services, taxation, and trusts. We aim to ensure that we are equipped with the latest knowledge and expertise to navigate these intricacies, ensuring that your financial future is in capable hands.
I would like to extend my sincere gratitude to our clients for their continued trust and support. We remain committed to delivering exceptional financial planning services and look forward to continuing serving you.
Paul Gibson
Managing Director, Granite Financial Planning